How to Help with Speech Homework
How to Help with Speech Homework
How to Help with Speech Homework
Robyn Merkel-Walsh MA, CCC-SLP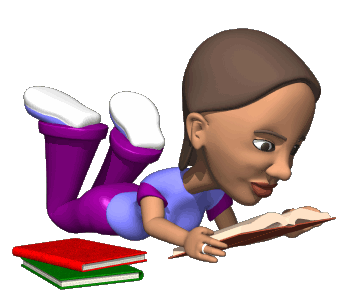 The speech and language communication book is an important part of the therapy process. The activities done in speech therapy will require carryover at home .Your child needs your help. Children earn compliments stickers and rewards for being prepared for speech.
They earn a STICKER each session for: 1) bringing the book/tools; 2) having the book signed and 3) doing their homework. 3 stickers = PRIZES !

Here are some helpful tips:
LANGUAGE: Language development is a major focus of the therapy program here in our schools. The children are learning to identify, label and formulate clear thoughts to communicate wants and needs. This may be done through sign language, augmentative communication or by verbal approximation. Even though our end goal is expressive speech, we need to work on self-regulation, processing, following directions and receptive ID as well as pre-requisites. In our inclusion program, language themes are based on seasonal events, core curriculum, grade level vocabulary and teacher input. Grammar, semantics and pragmatics are all important.
To help your child at home:

· Look at the monthly emails/newsletter to see the target vocabulary. Try and reinforce these words as much as possible. For example, if the color of the month is red, look for items that are red in your home.If your child speaks in shorter sentences, encourage them to "tell me more".



· If your child is capable of using an AAC, pointing or making an approximation of a word, place that demand on the child before giving them something they want. For example, if they want a cookie, make sure they "mand" or ask for that cookie in the best way possible.

· Look for worksheets in the speech book we have completed in class and review at home. This may be labeling animals, for example. Play a toy at home that corresponds to the theme unit of the lesson.
ORAL-MOTOR/FEEDING/OPT: In your child's speech book there may be a section for these activities if it is a part of the IEP. There will be data sheets with a series of exercises. It is very important that you schedule an appointment to be trained on how to do these activities correctly at home. Here are some general guidelines:
· Your child must be seated in a chair with good back support and the feet must be on the floor. Poor posture is counterproductive to therapy. If you do not have a chair small enough, place a box or phone book under your child's feet. 90 degree angles in the ankles, knees and hips are needed.·
· Sit at eye level with your child so their neck does not go into flexion.
· Make sure you are never allowing your child to hold the therapy tools, because they may use them in a compensatory manner or associate them with being a toy.
· After you practice the exercises, clean the tools thoroughly (see therapy tool care).
SPEECH CLARITY: In therapy we choose specific words to practice based on goals. For example, if a child is drooling, lip closure words that contain m-p-b may be used to help improve labial seal. Practicing sounds can help them improve. However, practicing a sound the wrong way can also reinforce that error, so I am careful in choosing words that are emerging and have been successful in therapy sessions. To practice at home:
· Follow the same seating suggestions as found in oral motor.
· Encourage your child to look at your mouth so they can see placement cues of sounds.
· Practice words immediately after you practice the exercises.
· Say each word 3-5 x to establish a motor plan.
PLEASE FEEL FREE TO CONTACT ME :RWALSH@RIDGEFIELDSCHOOLS.COM
I AM HERE TO HELP.